Biodegradable Recycled Plastic rHIPS.b
rHIPS.b is a recycled HIPS polymer combined with a revolutionary biodegradable formulation that will degrade plastic up to 200 times faster than the lifespan of plastic. Fully Biodegradeable, In Natural Conditions, Leaving No Trace.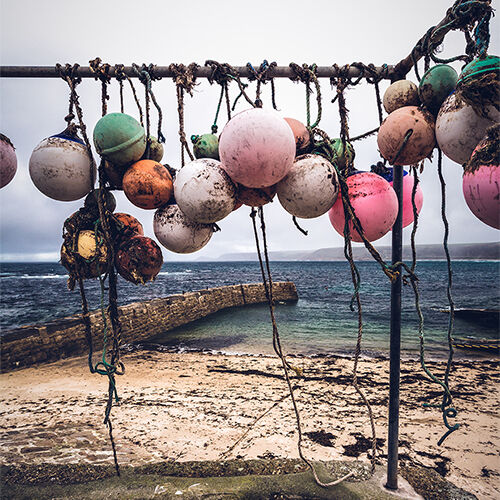 Our brand new range of biodegradable promotional products made with the new rHIPS.b polymer, which is a plastic material that naturally biodegrades in compost, landfill and water. The biodegradation process is accelerated 200 times faster than standard plastic and is the first of its kind on the promotional merchandise market. It works through the addition of a Biodegradable Additive that enhances the ability of naturally occurring microbes to consume the plastic.
This is plastic but not as you know it – made from 100% waste materials, no virgin material is used in the process. rHIPS.b products are fully biodegradable. They are broken down by over 600 naturally occurring microbes 200 times faster than ordinary plastic. Crucially this means they can biodegrade in a home compost. And of course, they also break down in water and landfill. This is a fantastic step forward in creating a solution to the waste from promotional plastic products. This means No micro-plastics just rich biomass & water, broken down by friendly microbes digesting the polymer.
This UK made material has been designed exclusively for the promotional industry. Traditional budget giveaways no longer need to be produced from virgin plastics that inevitably up in long term landfill.
We can now offer you a range of 12 key custom branded products made from this revolutionary rHIPS.b material. These are a tactile range of practical plastic products in a muted range of colours. These affordable UK made items will appeal to an eco-conscious consumer looking for a true eco alternative to other materials on the market.
Each of our products is available in each of the 5 colour ways inspired by nature.
SAND, TOR, BOUY, SEAWEED & SKY
Navillus is a company that makes a positive difference in every business relationship. Many of our promotional products are part of the green agenda because they are constructed out of recycled products and their packaging is made from recyclable materials. Our clients can be eco-friendly, without the slightest compromise in quality, which makes Navillus an ethical choice for your branded merchandise partner.
For more information on the new RHIPS.b range of UK made promotional items contact us here