Custom Printed Pet Products
Here in the UK, we are a nation of pet lovers! The world's first animal welfare charity (RSPCA) was founded in London in 1824 and given royal status in 1840 by Queen Victoria, who was devoted to her own pets. We have a history of loyalty to animals inspired by their devotion to us, and we often like to stay loyal to our favourite brands!
The Pet Food Manufacturers Association (PFMA) have estimated that in 2015, a staggering 46% of UK households are pet owners. Why not think about branding pet accessories and products with your corporate design or logo for your next marketing campaign, and inspire some loyalty? With such a wide range of promotional items suitable for branding for pets, there is something for everyone, whether it's cats, dogs, goldfish or ponies!
Local Councils can encourage responsible pet ownership by providing custom printed dog waste bags with their details for dog walkers, to keep parks and open spaces clean and healthier for all.
Businesses can impress their pet-loving customers by personalising essential items such as feeding bowls, leads & toys with their company logo or message and give them away as free gifts. It's a simple way to encourage brand loyalty and sustain a relationship with your clients.
Animal Charities could offer logo branded collars, leads and toys for their gift shops, open days, sponsored walks or charity events, and they are a good way of increasing revenue.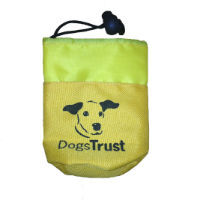 Pet Shops, Feed Manufacturers, Boarding Kennels, Clubs and Sports Associations can all raise awareness of animal welfare combined with the services they offer, with a well-chosen pet product custom printed with their details.
Get in touch for further information on branding pet products. We will work with you to ensure your design and text is suitable for your chosen product and ready to go for your event or campaign – guaranteed to be the cat's whiskers! For further ideas, take a look at our promotional pets section by clicking on the links below

Pet Products pages.